Posted on April 04, 2016 by The VRG Blog Editor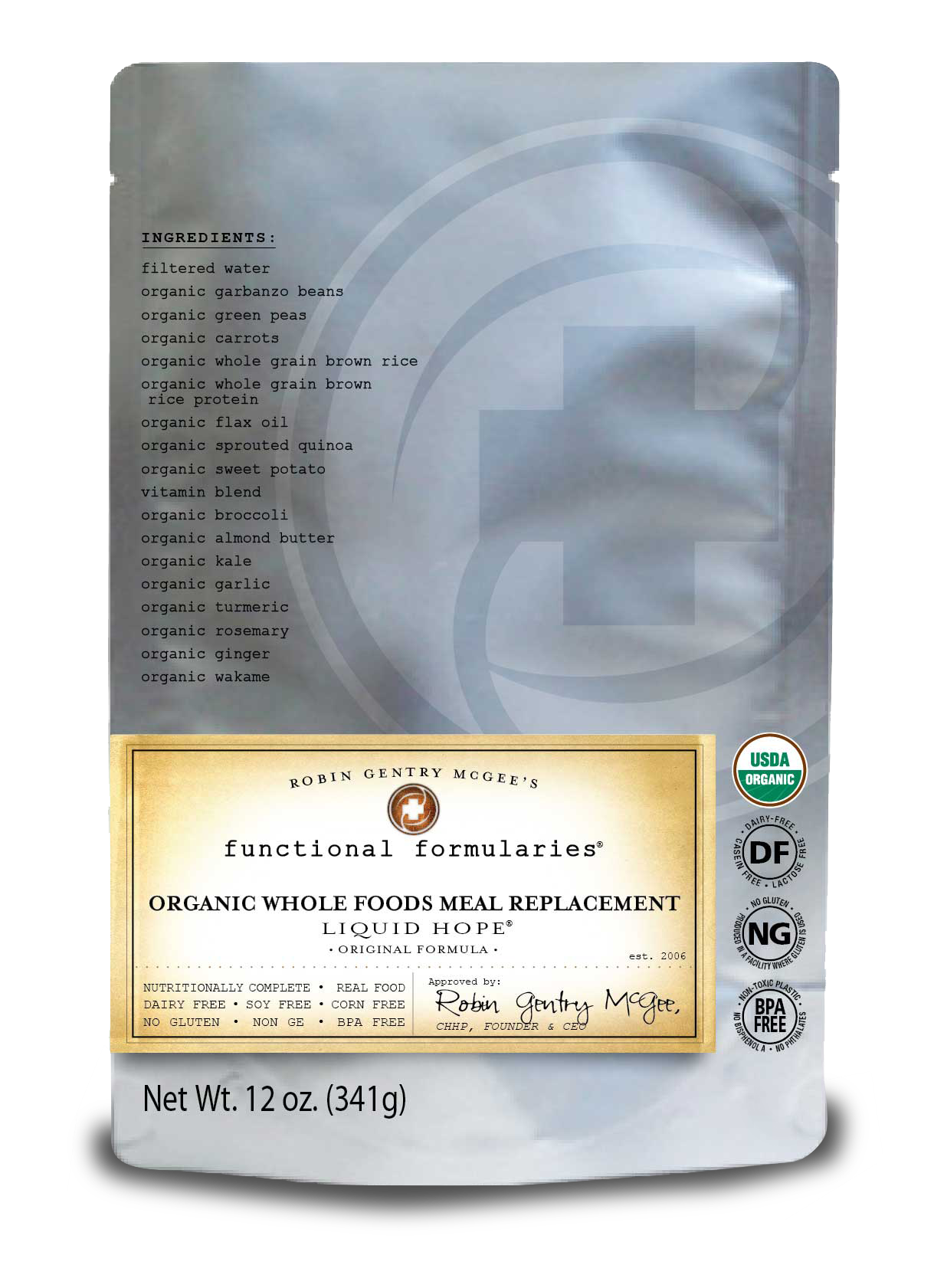 by Maria Pittarelli, DTR
Liquid Hope is a shelf stable organic whole foods feeding tube formula
and oral meal replacement.
Ingredients include:
filtered water
organic garbanzo beans
organic green peas
organic carrots
organic whole grain brown rice
organic whole grain brown rice protein
organic flax oil
organic sprouted quinoa
organic sweet potato
vitamin blend
[potassium citrate, calcium citrate, acerola (C), sodium chloride,
mixed tocopherols (E), choline bitartrate, zinc citrate, biotin,
niacinamide, selenium methionine, cholecalciferol (D3, pyridoxine
hydrochloride (B6), riboflavin (B2), thiamine mononitrate (B1),
methylcobalamin (B12)]
organic broccoli
organic almond butter
organic kale
organic garlic
organic turmeric
organic rosemary
organic ginger
organic wakame (seaweed)
The company said: The vitamin D is not plant. It is D3 and the only thing in the product that is not vegan.
See more at:
http://functionalformularies.com/products/liquid-hope

This is not health care advice. Please check with your health care provider if this product is suitable for you.